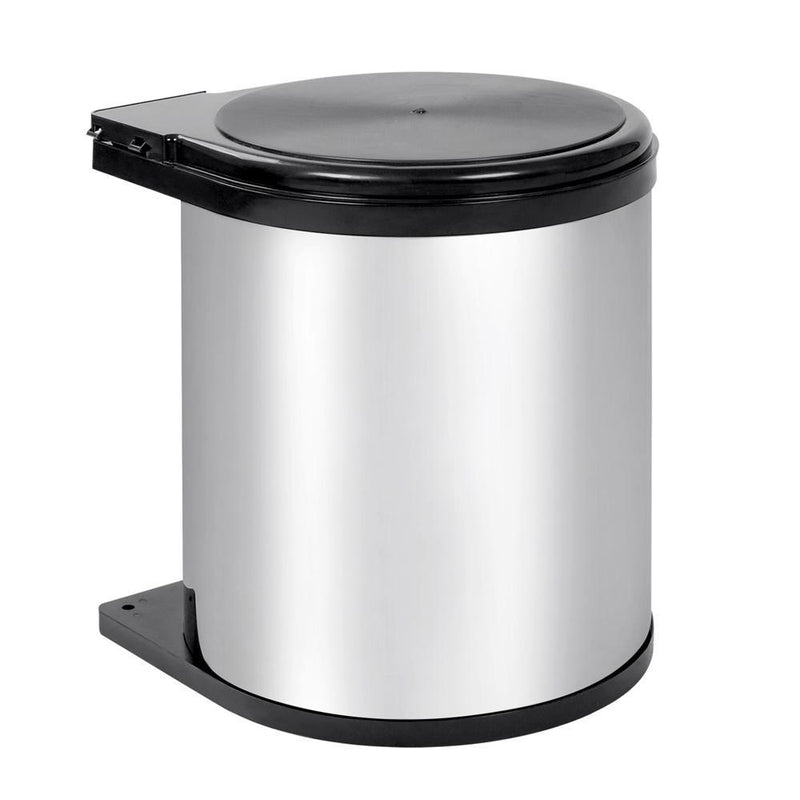 Auto Swing out Lid Stainless Steel Bin 14L
Want to conceal the bin, so it doesn't stay in plain sight? This Swing-Out Dustbin is the perfect item for you. It is both functional and aesthetically. The Swing-Out Dustbin is out of sight, so it doesn't disturb the eye. All you need to do is pull it out and drop the waste in there. It is very easy to install and does not occupy valuable floor space as it is cleverly hidden.
Note:  Please make sure your cupboard size is at least 364 (W)mm x 400 (H)mm before purchase.
Features
Functional and aesthetically design
Removable inner bin
Auto lid dustbin
Space saver
Easy installation
Easy to clean
Material: stainless steel and ABS
Capacity: 14L
Dimensions: 28x28x34cm
Colour: Silver
Package Contents
Service Posted for delivery Delivery by (business day after posting) Regular parcel Within metropolitan areas of capital cities, or within the same city or town or environs 3-4 days Between a metropolitan area of a capital city and country locations 3-4 days Between country locations 4-5 days Sending parcels to other states Service Posted for delivery Delivery by (business day after posting) Regular parcel Between Melbourne / Sydney; Melbourne / Canberra; Melbourne / Adelaide 3-5 days (between metropolitanareas) Melbourne / Brisbane; Melbourne / Tasmania; 4-8 days (between metropolitan areas) To other interstate locations Please ask at your local