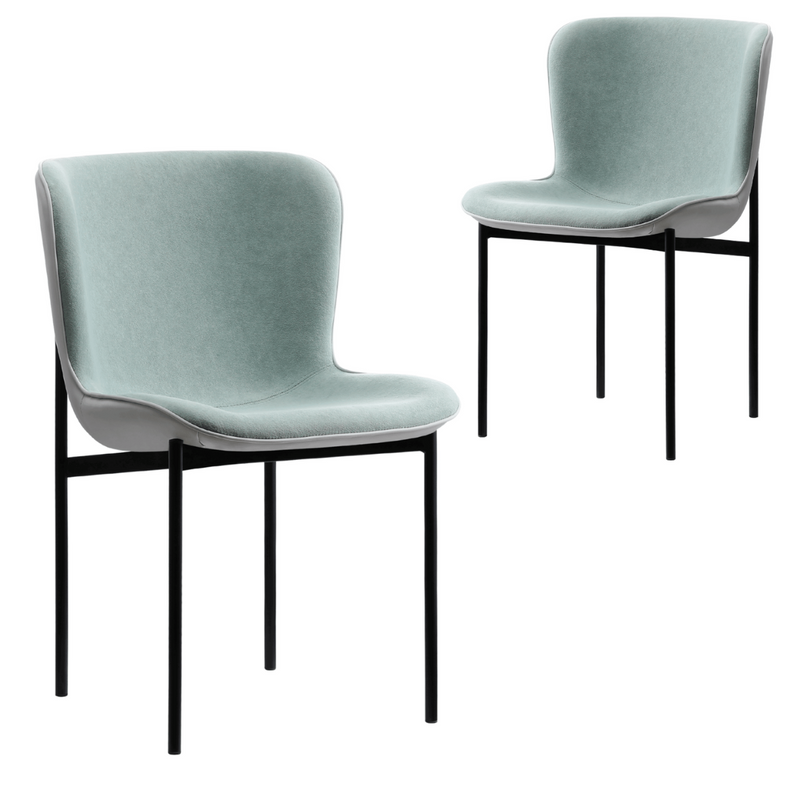 Add a touch of Scandinavian simplicity in your dining setting with the Iconinc Mid-Century Dining Chair.
Its design is inspired by the unique elements found in iconic mid-century design: organic shapes, clean lines and a lovely contrast of materials used. Run your hands over its beautiful upholstery and clean piping detail. Your classy dining room awaits.
Elegantly Curvy
Designed with delectable curves with clean piping detail.
Comfy Sitting
The curved design gives the shaped back rest additional support and comfort.
Two-Tone Combo
Add a Scandi flavour to your dining setting with our two-tone colour combinations, Mint/Grey and Taupe/Grey, that blends perfectly in any interior theme.
Specification:
Package content:
Service Posted for delivery Delivery by (business day after posting) Regular parcel Within metropolitan areas of capital cities, or within the same city or town or environs 3-4 days Between a metropolitan area of a capital city and country locations 3-4 days Between country locations 4-5 days Sending parcels to other states Service Posted for delivery Delivery by (business day after posting) Regular parcel Between Melbourne / Sydney; Melbourne / Canberra; Melbourne / Adelaide 3-5 days (between metropolitanareas) Melbourne / Brisbane; Melbourne / Tasmania; 4-8 days (between metropolitan areas) To other interstate locations Please ask at your local